Central Coast Trails EP 3: SLO's Backcountry Dirt Roads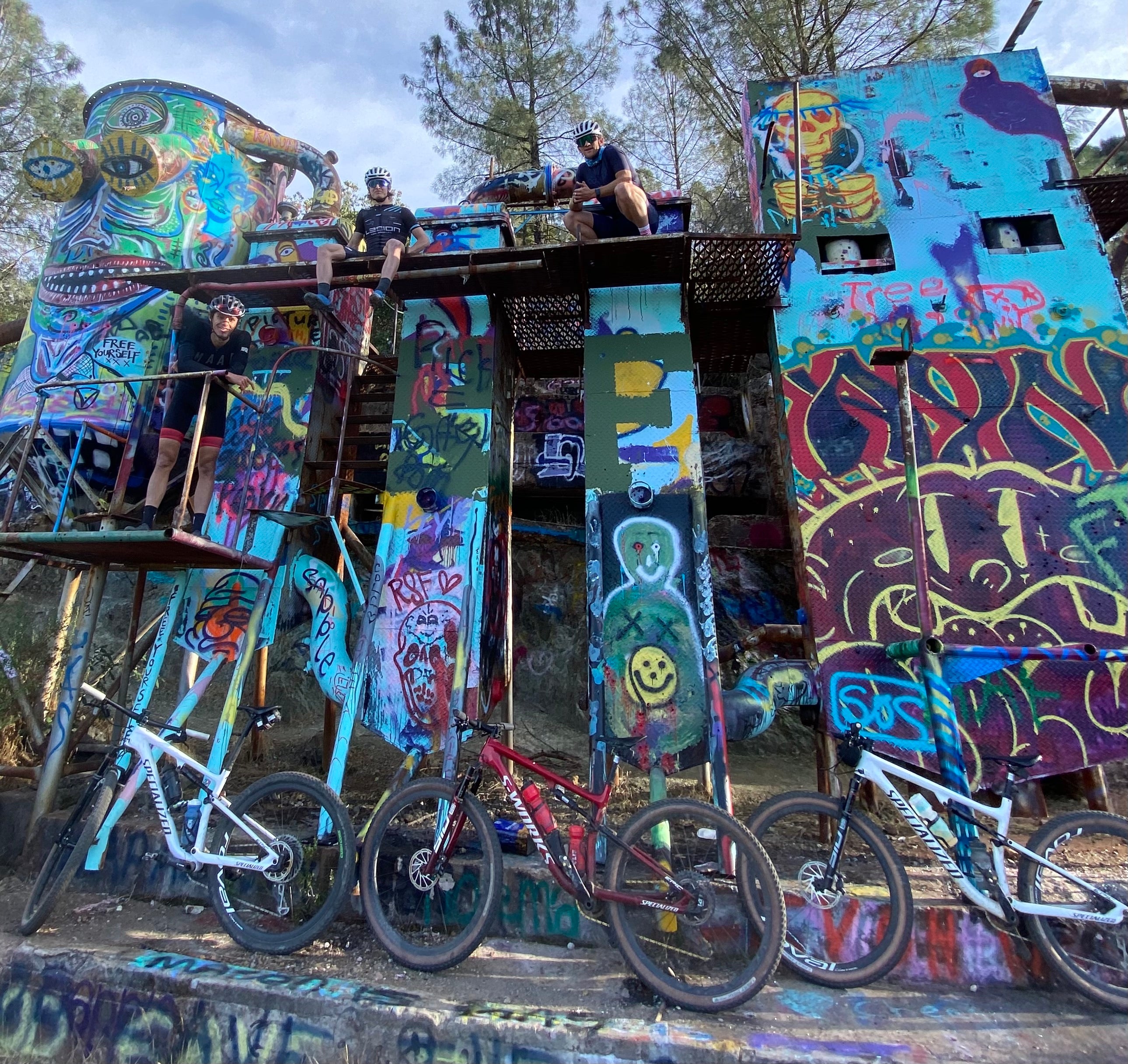 About 30 miles east of San Luis Obispo is the town of Pozo, which consists of a fire station and a famous saloon that's been a SLO county landmark since 1848. The saloon is the perfect spot to park to start one of these backcountry loops, and if you go on a weekend they'll be open for food and beer after. A crazy fact about this remote saloon is that they hold concerts, and the list of performers includes Willie Nelson, Lynyrd Skynyrd, Snoop Dogg, and Wiz Khalifa. 
To the east and south of Pozo are miles of dirt roads in the Los Padres National Forest. They're popular for dirt bikes and jeeps, but make for epic mountain bike rides too. Here are two loops to check out.
Loop 1 -- Difficulty: Expert. 
This ride wraps around the backside of Pine mountain to the top. The first 7 miles are paved and the first half of the dirt is smooth, but once you head up the long climb to Pine mountain the road gives way to rocks and massive ruts. 
The descent down is a highly technical double track until you get to the infamous staircase, which is downright absurd. This feature is one you'll shake your head at the thought of riding down. After walking this on a handful of rides, I finally gave it a try and snaked down. 
Loop 2 -- Difficulty: Advanced. 
This loop starts with a big climb through to trees on High Mountain Road. Once you turn right and pass the High Mountain campground, you trace a ridge that opens up to stellar views of the eastern peaks. At the top of the climb is the Condor lookout, where you may be able to spot one of the rare California birds. You can also see Lopez lake and the ocean below. This makes for a great out and back on a gravel bike, but if you want to make a loop you can descend down to the Rinconada trail system. To complete the loop back at Pozo Saloon you'll have to ride pavement for 8 miles, but on a great stretch of road.