Central Coast Trails EP 2: Cuesta Ridge Loop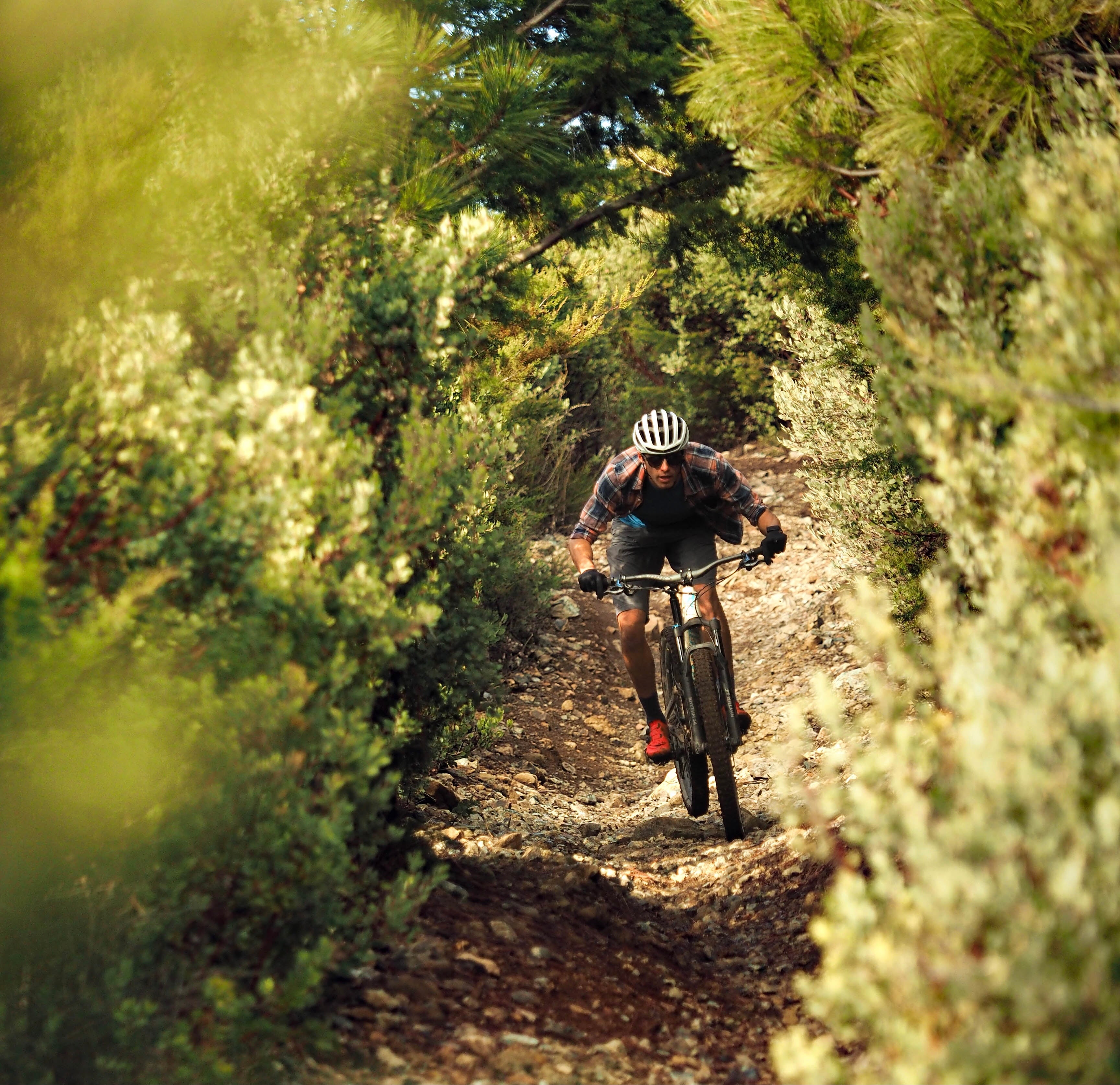 Christopher Blevins / Mountain Biking
In this episode of Central Coast Trails, Christopher Blevins shows us the best way to see all of Poly Canyon and Cuesta Ridge on bike via a 16 mile moderate to expert level MTB loop.
Today I'll take you on a tour of Cuesta Ridge for my favorite MTB ride in SLO. The trail starts on Cal Poly's campus from Stenner Creek Road (map pinned below) and immediately pitches up. There's no doubt you have work to do to end up at the top of the ridge where the descent starts. 
You'll pass a few cattle gates on the way up. It may look like you're trespassing because of the lack of signage, but this whole route is legal and well-trafficked.
Once you head up Stenner trail you'll start switchbacking up to The Eucs, a mini bike park with wooden features in a eucalyptus grove. This is a perfect place to take a break from climbing and hit a couple laps of jumps.
When you've got your climbing legs back, you'll head up the hardest part of the climb, Shooters trail. This is a fun descent in it's own right, but I've always preferred to climb it and then go down a trail called Morning Glory. 
After topping out on Shooters and turning left on TV Tower road, you'll follow the ridge to the massive radio tower where Morning Glory starts. You'll know you made it when you see the sign for Botanical Forest, where a cropping of dense and unusually small pine trees suddenly starts. A trail called Botanicals cuts to the left just before the sign and quickly turns into Morning Glory. 
After the treat of Morning Glory descent, you can trace the railroad tracks to Poly Canyon and head down Tough and Dirty to finish the ride back on Cal Poly's campus, ending right below my freshman dorms. (Pretty incredible to have that in the backyard huh?)